Happy New Year! A new year brings a new opportunity to re-focus on our health. Many of us would like to eat healthier, start working out, read more, learn to take time to ourselves, or watch less television, but not many of us succeed in the long-run as these goals tend to fizzle out leading us back to our old habits. Looking for ways on how to sustain your daily habits so that you can thrive each and every day in 2020? Look no further as this month's Eat Well, Live Well, Be Well Newsletter incorporates a variety of healthy habits that will help you discover where you are at today and assist you in your 2020 well-being journey!
---
Eat Well:
Let's go back to the basics as eating well plays a crucial role in your well-being. The American Heart Association provides a great infographic on portions, nutrition labels and tips for success to get you started in the new year.
Live Well
In order to live well and be the best version of yourself, you need resources to help you sustain or get you there. A newsletter and poster are provided to assist you this month:
Be Well
Positive Self-Talk - Be Kind To Yourself. Is your glass half-empty or half-full? Researchers continue to explore the effects of positive thinking and optimism on your health. Health benefits as a result of positive thinking include: decreased negative stress, better coping skills during hardships, and improved sense of well-being. Utilize this calendar below to enhance your happiness through positive self-talk:
---
P.S. Did you hear the big news? The CGO Wellness Team is expanding with the addition of a Registered Dietitian Nutritionist! Madeline Engelking, MBA, RDN will work alongside Kayla Roeske to manage employee wellness programs and provide wellness education to employees within your workplace. With Madeline's expertise in nutrition and skills in integrative and functional medicine, her addition enhances our ability to help your employees create sustainable behavior changes towards overall health, well-being, and productivity.
In good health,

Kayla Roeske, CHES, CWWS | 630.737.9383 | kroeske@GoCGO.com
Madeline Engelking, MBA, RDN | 630.737.9356 | mengelking@GoCGO.com

Insurance | Benefits | HR & Payroll | 401k & 403b Plan Services
Did you miss the December edition? It can be viewed here.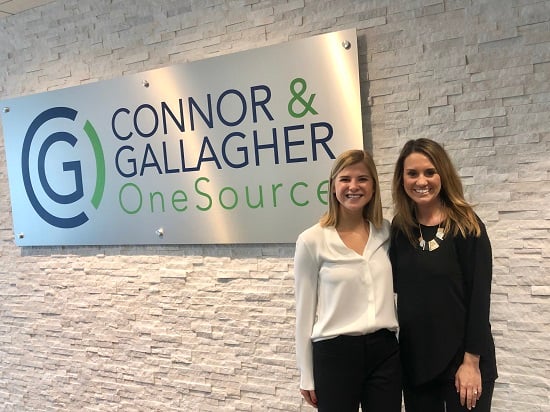 About the Monthly Wellness Newsletter
The everyday choices we make can help us live healthier, happier and more fulfilling lives. The CGO Employee Wellness Newsletter provides monthly resources and education on a variety of topics like nutrition, exercise, emotional health and resilience, prevention and more. Our hope is that this information empowers you to incorporate sustainable healthy habits for a lifetime of good health and well-being.
Always consult with your physician before beginning any wellness program. This general information is not intended to replace your healthcare professional.
Sources: Zywave, Mayo Clinic, Action for Happiness, and American Heart Association