Earn 2 SHRM PDC and 2 HRCI Credits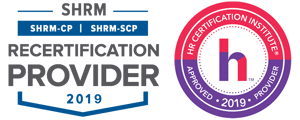 A monthly meetup for Chicagoland hr professionals to
Problem solve

Learn about hot button issues

Stay informed of legislative and compliance updates

Network


Format
Every hr(630) meeting will have the same format, but the speakers, topics, and updates will vary for each event.
3 - 3:30 - Important legislative and compliance updates


3:30 - 4:30 - Guest speaker will teach group about a hot topic of their choosing (this month's topic is "Opioids in the Workplace - HR's Critical Role." More info on this topic below)


4:30 - 4:45 - Problem solving - attendees will have the option to anonymously submit their real life employee issues for the group and panel to offer solutions


4:45 - A raffle prize will be drawn, and attendees are welcome to stay for as long as they'd like after to enjoy complimentary food, beverages, and networking with other HR professionals.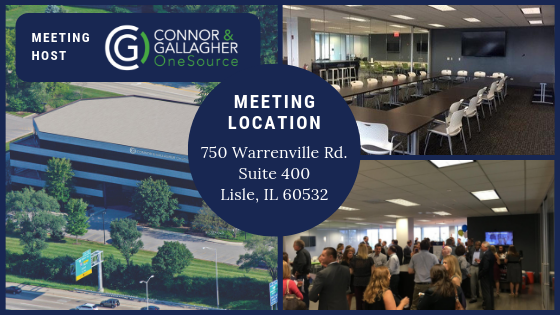 February's Hot Topic
Opioids in the Workplace - HR's Critical Role
Many HR professionals feel that the opioid crisis is not an issue in their workplace. It is not true and the epidemic is not over.
Prescription opioids are impacting your employees and/or their family members due to medical/dental procedures, as well as injuries and illnesses that cause pain. According to the Institute of Medicine, pain-related conditions affect 116 million adults in the U.S., resulting in $560 to $635 billion in medical costs and lost productivity.
Chris Noone will teach the hr630 group what you can do in your organization to develop an action plan. There are steps you can take across HR to update your policies and work with your medical, prescription, EAP, safety, wellness and training programs. Bring your questions!
Chris Noone, Chief Talent Officer at Thresholds



Thresholds is a leader in the mental health industry, with 1,400 employees. Thresholds provides services for more than 17,000 people in Illinois. Thresholds has been recognized for five consecutive years as a Chicago Tribune's Top Workplace and Chicago's 101 Best and Brightest Companies to Work For. During Chris' tenure at Thresholds, she has overseen explosive growth and a culture shift that embraces change, agility, and employee engagement. Chris' passion is to help individuals and organizations succeed in achieving their goals. Chris partners closely with the entire executive team to assess, enhance, and steer Thresholds' culture, as well as designs and implements strategies to enhance the organization's talent. Chris also provides strategic and operational leadership for all human resources functions. Chris has more than 20 years of Talent experience both as a corporate HR executive and as president of her own consulting firm. Her broad experience includes strategic planning, talent acquisition, training and leadership development, executive and performance coaching, succession planning, employee relations and engagement, compensation, benefits, and HRIS. Chris serves on the HR Advisory Council for the Management Association, which is a non-profit HR consulting firm servicing over 1,000 member companies in the Chicagoland area. She is also a member of the National Society for Human Resources Management and SHRM Chicago.
Mark your calendars!
2019 hr(630) meeting dates (always from 3-5pm CT)
February 28
March 28
April 25
May 30
June 27
July 25
August 29
September 26
October 24
November 21
December 12