The holidays can be a time of joy, happiness, and gratitude. On the flip side they can also be very stressful with having to buy gifts, prepare meals, and attend gatherings. It is easy to be become overwhelmed during the holidays. This holiday season I am challenging you to take care of yourself so that you can be happy, beat the holiday stress, and be the best version of yourself as we move into the new year!
Keep Balanced Through the Holidays:
1. Keep Moving – fitting exercise into your day will give you an energy boost, help you de-stress and help you sleep better
2. Keep Relaxed – take time to yourself: go for a walk, read a book, meditate
3. Keep in Moderation – it is unrealistic to avoid treats during the holidays; instead, try fresh fruit for example - as a sweet substitute for candy or a second-helping of pie
4. Keep it Light – practice laughter as medicine and have fun with family and friends
5. Keep Up to Date – be sure to check your supply of prescriptions, medications, and vitamins whether you are traveling to visit family or hosting
6. Keep Clean – don't forget to wash your hands often as germs can be passed easily
---
Resources for you This Month
Eat Well | Live Well | Be Well
---
In good health,
Kayla Roeske CHES, CWWS
Wellness Director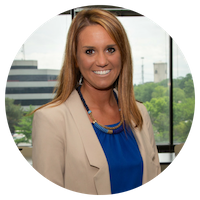 630.737.9383
Insurance | Benefits | HR & Payroll | 401k & 403b Plan Services
Did you miss the November edition? It can be viewed here.
About the Monthly Wellness Newsletter
The everyday choices we make can help us live healthier, happier and more fulfilling lives. The CGO Employee Wellness Newsletter provides monthly resources and education on a variety of topics like nutrition, exercise, emotional health and resilience, prevention and more. Our hope is that this information empowers you to incorporate sustainable healthy habits for a lifetime of good health and well-being!
Always consult with your physician before beginning any wellness program. This general information is not intended to replace your healthcare professional.
Sources: Zywave, USDA