FREE Training - Each Company may send up to 5 employees on a first-come, first-served basis. there is limited seating available.
OSHA 10 Hour General Industry Safety & Health Training
Where
Connor & Gallagher OneSource (CGO)
750 Warrenville rd. suite 400 in Lisle, IL 60532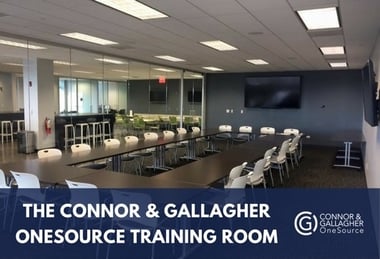 When
Tuesday, June 21, 2022 and Wednesday June 22, 2022
Agenda
Connor & Gallagher OneSource (CGO) will continue its efforts to reduce risk and workplace injuries for small and middle market companies in various industries by hosting a 10 Hour OSHA General Industry Training at our office in Lisle, Illinois. The training will be conducted by Nationwide.
The program will provide training for workers and employers on the recognition, avoidance, abatement, and prevention of safety and health hazards in workplaces. Attendees will receive a 10-hour General Industry Safety and Health card upon completion of the course.


Day 1: 7am to 2:15pm (includes 2 breaks and lunch) Breakfast and Lunch Provided
Registration, introductions, overview
Introduction to OSHA
Subpart S: Electrical Safety
Subpart I: Personal Protective Equipment
Subpart D: Walking & Working Surfaces
Subpart E & L: Means of Egress & Fire Protection


Day 2: 7am to 12:00pm (includes 2 breaks) Breakfast Provided
Subpart Z: Hazard Communication
Subpart O: Machine Guarding
Subpart J: Lockout/Tagout
Incident Investigation
Subpart J: Material Handling
Just fill out the form to RSVP and we'll save you a seat!

Questions? Email us at info@GoCGO.com.