Agenda:
- Illinois wage/hour changes
- Expansion of state discrimination restrictions and equal pay certification
- Chicago's extensive sexual harassment training and policy mandates
- Family bereavement leave
- Upcoming: Illinois Paid Leave for All Workers, and federal Pregnant Workers Fairness Act and PUMP (Nursing Mothers) statute
- Check-in reminders: Illinois non-compete and non-solicit conditions, "independent contractor" classification, and more
Event Type:

In-Person Seminar & Virtual Webinar


Date:

February, 16


Time

: 3 - 4:30pm CT


Location:

The Connor & Gallagher OneSource Training Room
750 Warrenville Rd. Suite 400 Lisle, IL 60532

Speaker:

Lori Goldstein, LLC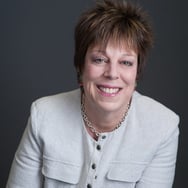 Lori Goldstein, an employment lawyer since 1984, has a unique business and perspective, representing both employers/business owners and employees through her solo practice, the Law Office of Lori A. Goldstein LLC. Her advice on workplace rights and issues ranges from discrimination, harassment and retaliation to equal pay and wage-hour matters. Lori has also been honored by several awards, including Superlawyers Illinois 2016-2023, Superlawyers Illinois 100 Top Lawyers 2017, 2019, 2020, 2022, 2023 and Superlawyers Illinois Top 50 Women Lawyers 2017, 2019-2023.