This Month's Featured Organization:


Gift Drive to Benefit the Lisle Township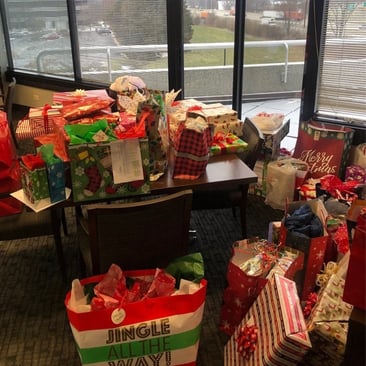 At CGO, we are passionate about helping people in need. With the holiday season fast approaching, we want to make sure everyone has the chance to celebrate it with joy and happiness. That's why we are hosting our annual holiday Gift Drive to support families in need! The Gift Drive will last for 2 weeks, from November 28th to December 12th, and will benefit the Lisle Township.
Why Is This Important?
The holidays are a time for giving, but unfortunately, not all families have the means to provide their children with the kind of holiday experience they deserve. Every year, CGO's Children's Gift Drive helps to bring holiday cheer to many deserving children in the Lisle area. This year, the need for children's Christmas presents has expanded greatly and we have over 50 children on our list!
We're hoping to spread some holiday cheer and make a difference in the lives of those who need it most. Thanks to our CGO team members for all of your support!