This Month's Featured Organization:

Loaves & Fishes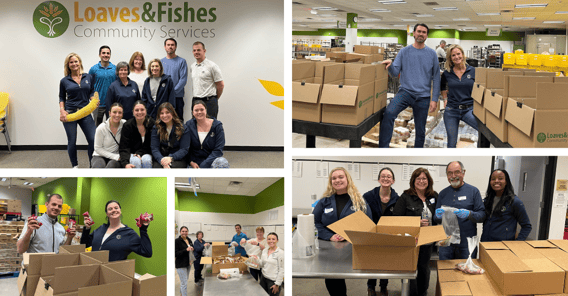 During the month of March, CGO is proud to announce a new partnership with Loaves & Fishes Community Services, a registered 501(c)(3) non-profit organization dedicated to providing food and support to those in need in the greater Chicago area. Since 1984, Loaves & Fishes has been committed to helping struggling families gain access to necessary resources and become self-sufficient.
As part of our commitment to supporting this important cause, CGO is providing a monetary donation and giving our employees the opportunity to volunteer at the Loaves & Fishes distribution center in Aurora, IL. Volunteers will join forces on March 21st, 22nd, and 23rd from 2-4 pm to sort and pack food items so that they can be delivered or picked up by those who need them most.

At CGO, we believe that it's important for businesses like ours to give back to their communities and help those who are less fortunate. We understand the vital role that organizations such as Loaves & Fishes play in improving people's lives and we're proud of our employees for stepping up and doing their part!


How You Can Help
If you are a CGO employee and you are interested in volunteering at Loaves & Fishes you can reach out to kkovar@gocgo.com to secure your spot in the volunteer groups.
If you would prefer to show your support by making a donation you can make a monetary donation here or donate food items at the Loaves & Fishes location in Naperville (1871 High Grove Lane, Naperville, IL 60540) during all regular business hours. To learn more about the different ways you can give, visit the Loaves & Fishes website.
Through your support, we will be able to help Loaves & Fishes increase both the quantity and quality of the food they provide, and in a significant strategic change, expand their services to programs beyond food in order to help families toward overall self-sufficiency. Whether you decide to volunteer in-person or make a donation, realize that your kindness will make a difference in the lives of our neighbors in need!