What is a surety bond?


A surety bond is a contract that guarantees payment to a third party (obligee) in the event that the bonded party (principal) breaches a particular commitment within a given time frame.
Types of surety bonds we offer:
Business Service Bonds



When entering a client's home or place of business, a business service surety bond aims to protect the property of the people you are visiting. Your customers are given some comfort by the Business Service Surety Bond that they will receive compensation if one of your employees steals their belongings.

ERISA Bonds



A sort of insurance known as an ERISA bond, or an Employee Retirement Income Security Act bond, is used to safeguard persons who take part in employee benefit programs such defined benefit plans, pension funds, and 401(k) plans. For employees who have access to the retirement fund on a managerial level, these bonds are necessary. An ERISA fidelity bond is not the same as fiduciary liability insurance. The ERISA bond protects the plan, while fiduciary liability insurance protects the fiduciary, claims the Department of Labor.

Notary Bonds



This kind of bond guarantees that, as a Notary, you will uphold all duties to safeguard the general public from financial harm brought on by any misconduct on your side while carrying out notarial activities. Before doing notarial acts, Notaries are frequently required by several states to secure a bond.

License and Permit Bonds



One category of commercial surety bonds that many business industries need are license and permit bonds. Before granting a license or permit for a particular type of work, federal, state, and local government agencies require business owners in their respective industry to pay licensing and permit bonds. This large category of surety bonds is frequently referred to as "license bonds" or "permission bonds."
States available for online purchase:

= States we offer surety bonds to through our online portal

= States we do not offer surety bonds to through our online portal
*Contact our office if you would like to purchase surety bonds in other states: 630.810.9100*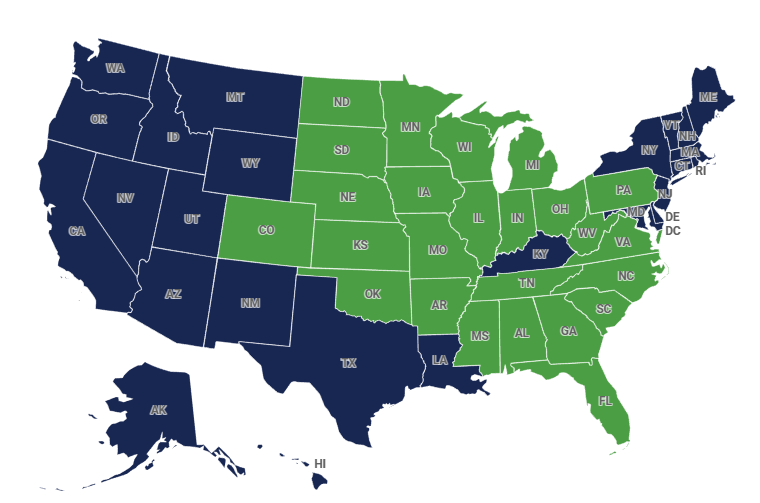 How to purchase a bond through our self-service portal:
1. Go to this link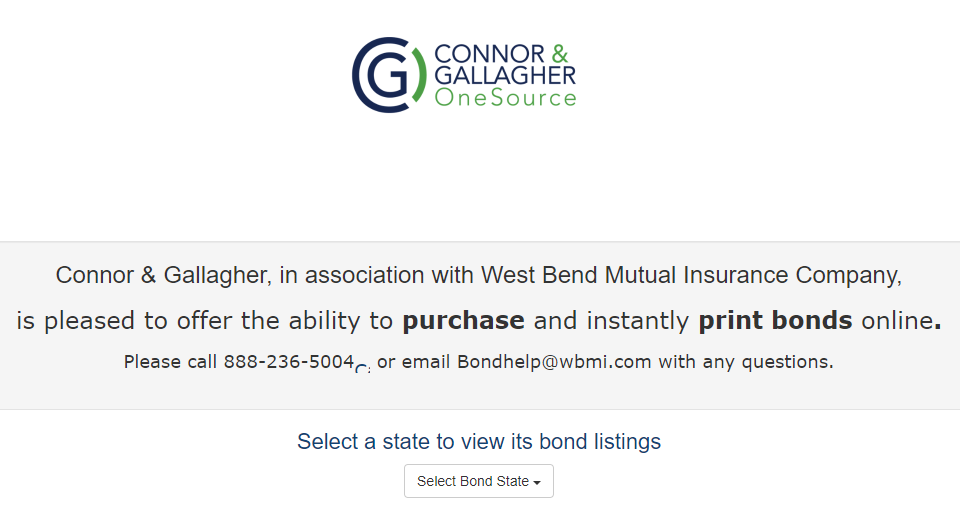 2. Pick your state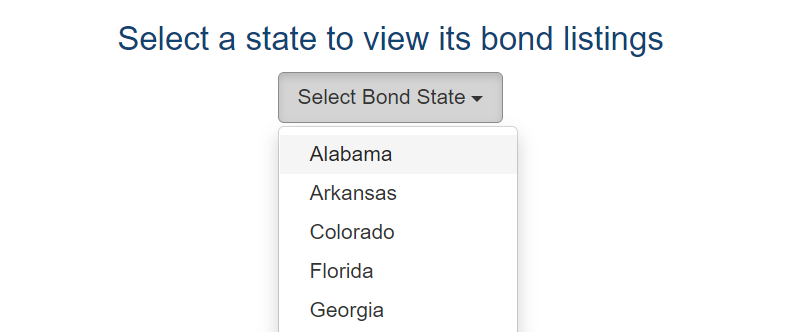 3. Narrow by bond class and who is requiring the bond

4. Pay via credit card - It's that simple!