While business travel is still relatively minimal, employees have started traveling again on a personal basis, and this is causing a lot of distress for employers. When employees travel to so called 'hot spots', many employers are unsure of how to respond appropriately. On the one hand, what an employee does on their own time is their own business. On the other hand, an employee who travels and then returns to the workplace could potentially pose a higher risk of exposing others to COVID-19. Adding to the complexity of the situation are the various travel restrictions that have been imposed by the City of Chicago as well as many states.
Depending on which list you look at, there are 30 or even 40 states that are deemed to be 'Hot Spots', and the lists are changing all the time. How does an employer handle an employee's intent to travel on personal business in order to keep the workplace safe while not overstepping their authority?
Here are 3 steps to keep the process transparent, fair and methodical.
You might even consider sharing the intent to follow these steps with employees in advance so that they know what to expect.
Step 1: Ask the employee where they are going.
You ARE entitled to ask. If an employee is taking time off (or even if they mention that they are going out of town on the weekend), you can, and I would recommend, that you ask two questions. First, where are you going? Second, what is the purpose of your trip? Sharing an answer to the first question is easy. Information gathered from the second question will be limited to what the employee chooses to share. Some employees may be very forthcoming with details. For example, you may hear "We are driving to my brother-in-law's house in Iowa and staying there for the week. It will be his family and ours. They have a pool in their backyard for the kids, so we don't expect to really go out anywhere." Or, you may hear something like this, "I'm flying to Las Vegas with some old college friends that I haven't seen in a while. We all love playing poker and the tables are open!" Or finally, you may hear something like this, "I'm going to Tennessee to hang out with friends."
The first scenario (Iowa) seems pretty low risk. The second scenario (Las Vegas) seems pretty high risk. The third scenario (Tennessee) is difficult to evaluate. So, we need further analysis to determine how to respond. That brings us to Step 2.

Step 2: Evaluate the role of the employee within the company.
Does the employee work in close proximity to others? Does he/she have the ability to work from home for a period of time? Can you change their work environment (e.g. hours, location, duties) to minimize exposure to other employees even if only temporarily? While you might not be able to impact the employee's travel plans, you can exercise control over the work environment, including mandating that an employee NOT come to work and self-quarantine for a period of time. Keep in mind that your directive to an employee to self-quarantine does NOT necessarily make them eligible for FFCRA payments. Therefore, if the employee cannot work from home and they don't have any traditional paid time off available, they might wind up in an 'unpaid status'. While that might not be appealing, you will have to weigh that against the possibility of them endangering the health and safety of others if you allow them into the workplace.


Step 3: Check current guidance/restrictions from local, state, and federal agencies.
Travel guidance, travel orders, travel restrictions, etc. have been issued by many government authorities. This will continue to be a very fluid situation. Yes, you need to follow those directives when they are required, however, using general guidance to create specific company policies eliminates flexibility and removes the company's decision-making authority. It is better to be in a position where you can exercise discretion taking into account all of the information that you have available.
Remember the scenarios above: Iowa vs. Las Vegas vs. Tennessee. You might want to take a different position in each case, but you want to ensure that you are making decisions based on facts and your business situation, not bias or favoritism toward any one employee.


Conclusion:
Handling situations on a case by case basis can be challenging, and the analysis can seem time consuming. However, remember that your responsibility as an employer is to always maintain a healthy and safe workplace. How you communicate to your employees and the actions that you take should always reflect that.
For more information about this topic or others impacting your business, please contact your HR Advisor or Sandra Teague at STeague@GoCGO.com.
Be safe and be healthy!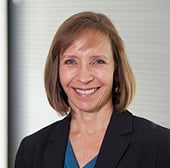 Sandra Teague, SPHR, SHRM-SCP
Connor & Gallagher OneSource (CGO)
steague@GoCGO.com
(630) 599-8761
This blog is not intended to be exhaustive nor should any discussion or opinions be construed as legal advice.