Managers often complain that one of the most uncomfortable things they do is meet with employees for the annual performance review. Managers hate it. Employees hate it. It is treated as an annual 'rite of passage' or a 'necessary evil' instead of a valuable tool. So, WHY do we do Performance Reviews?
Here are six strong reasons:
Improve the relationship between a manager and subordinate
Help an employee better understand their job responsibilities
Align employee behavior with the company's goals
Establish a strong culture of coaching and development
Determine the basis for compensation changes
Guide organizational changes such as promotions or reassignments
These may not all apply to you, but I bet at least one does. Your WHY might be different than the WHY at other companies and that's ok. What's important is to design your performance management process based on what you're trying to accomplish.
On Thursday, May 26, 2022 at 3pm CT, Connor & Gallagher OneSource will be hosting our monthly HR(630) event and it's back in person. I'm very excited to be the presenter! Come for our live event to learn about the above, as well as these other topics:
What does Performance Management look like at companies like yours?
What is our Expected Outcome from a Performance Management process?
What are the Components of a well-designed Performance Management process?
What Documentation and Tools are available?
What Timing Issues should you consider?
What are some Remote Worker considerations?
Here is a link to register: https://www.gocgo.com/are-you-conducting-performance-reviews-properly
We at Connor & Gallagher are always looking for ways to help companies improve their workplace.
For questions about the above, or for help with other HR topics, please contact me to discuss how our services can support you and your company. We're always here to help!
Sandra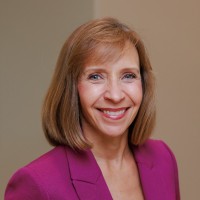 Sandra Teague, MBA, SPHR, SHRM-SCP
Connor & Gallagher OneSource (CGO)
Questions for Sandra? Email info@GoCGO.com
This blog is not intended to be exhaustive nor should any discussion or opinions be construed as legal advice.