With all that is going on in our world right now, I realize that HR issues are just one of many competing priorities. A surprising number of new acronyms such as PPP, FFCRA, CDC, PPE, and CARES have now become part of our everyday vocabulary. If you are trying to make sense of the clutter and focus on what's really important for your business, it's not too late!
There are a dizzying number of new workplace issues to address in light of the global pandemic. Here is a summary of those that should not escape your attention:
1.
FFCRA Leave Entitlements
Make sure that you are notifying employees of their right to paid leave in cases where they are sick, caring for someone who is sick, or if they can't work due to a lack of childcare. The employer gets the FULL amount of these payments back as a tax credit. Have you made needed adjustments in your payroll system? Have you posted the Department of Labor flyer as required?
As restrictions are eased, and employees start coming back into the workplace in greater numbers, employers should establish a plan for: social distancing in the workplace, utilization of PPE, temperature testing, rotating shifts to reduce physical proximity, accommodations for individuals at high risk, workplace cleanliness, personal hygiene requirements and reminders. Have you posted the required notice from the Illinois Department Of Public Health?
3.
Unemployment Benefits that
Prevent
Return to Work


Employees who are collecting substantial unemployment benefits and who therefore refuse to return to work when asked should no longer be eligible to receive those benefits. Employers can take action by notifying the Illinois Department of Employment Security and advising the employee that their refusal will be considered a 'voluntary resignation'. Employers may still be able to count these individuals as FTE's for purposes of PPP forgiveness (see the PPP Loan Forgiveness application). Are you documenting offers of return-to-work the same way you would make a new offer of employment?
4.
Layoffs/Furloughs and the Impact On Health Benefits


There are important differences between these two options. A layoff is a complete termination of the employment relationship. Final pay is issued, and benefits are terminated. A furlough is like an unpaid leave of absence. The employee remains on the books but is not receiving wages at this time. Benefits remain in place. Employers may continue to utilize one or both as they re-organize their business to handle current and future workloads. Have you received a PPP loan, and do you need to consider bringing employee's back in order to receive loan forgiveness? Have you offered COBRA Continuation Coverage as needed depending on whether you utilize a layoff or a furlough?
5.
Salary/Wage Rate Adjustments


Paying an individual less for doing the same job should be considered carefully. While helping the employer conserve cash, it may give employees the impression that their value is diminished. In addition, excessive adjustments could result in a loss of PPP forgiveness. What is your long term employment outlook? Would you be better off reducing overall headcount so that remaining employees can retain their full compensation?
Never before have so many new demands descended on employers so quickly. And, none of these topics stand alone. Policy decisions in any area will inevitably impact decisions in other areas, so all have to be considered together. If you have questions about what levers to pull or what buttons to push, or if you just need a sounding board, I would love to help! Please feel free to contact me. I wish you and your team continued health, safety, and happiness.
Sandra Teague, MBA, SPHR, SHRM-SCP
VP HR Consulting & Development
Connor & Gallagher OneSource (CGO)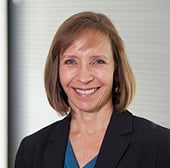 This blog is not intended to be exhaustive nor should any discussion or opinions be construed as legal advice. Readers should contact their legal counsel for appropriate advice.