The ARPA (American Rescue Plan Act) which was signed into law on March 22, 2021 requires employers to offer subsidized COBRA coverage to qualified terminated employees during the period of April 1, 2021 through September 30, 2021. That equates to six months of FREE health care to qualifying individuals and their families.
What Does This Mean To You?
This is not an optional program. Employers are required to comply with the provisions of this law. Although it is being referred to as a COBRA subsidy, this provision also applies to employers with less than 20 employees who are subject to State Continuation Coverage (commonly known as mini-COBRA). There are a few things to keep in mind:
Employees who terminated their employment voluntarily do not qualify.
Employees who are eligible for Medicare or for other group coverage do not qualify.
Employees who originally declined or dropped COBRA or mini-COBRA coverage, but who are still within what would have been their eligibility period, may now enroll in subsidized coverage.
Subsidies are funded 100% through a payroll tax credit, so there is no financial impact to employers.
What Action Steps Should You Take?
The ARPA imposes notice requirements on employers, but thankfully, model notices are being provided by the Department of Labor and are coming available this month.
General Notice
Must be provided to employees who become eligible for COBRA during the period of April 1, 2021 through September 30, 2021.
Must be provided to employees by May 31, 2021 for those individuals who are eligible for the subsidy but who declined or discontinued COBRA or mini-COBRA before April 1, 2021.
Notice of Expiration of Subsidy
Lets employees know that their subsidy is expiring soon.
Informs employees that they may have other non-subsidized options to continue their healthcare.
View our compliance bulletin for additional information. We would welcome an opportunity to provide you with the necessary support to ensure compliance with this new regulation. If you have questions or would like to know how we can help, please don't hesitate to contact me.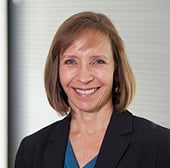 Sandra Teague, SPHR, SHRM-SCP
Connor & Gallagher OneSource
info@GoCGO.com
Written April 15, 2021
This blog is not intended to be exhaustive nor should any discussion or opinions be construed as legal advice.