As you may have heard, the CDC has revised their guidance for people who are fully vaccinated against COVID-19, indicating that they can resume most activities without wearing a mask or staying six feet apart. In addition, OSHA has deferred to the CDC's directives, as has the State of Illinois. All three groups seem to be in alignment at this time which is good news for employers.
What Does This Mean To You?
Employers are already being bombarded with requests to remove mask requirements in the workplace. Navigating this carefully and deliberately to ensure that the workplace is still safe will be very important. As a reminder, previous guidance still remains in effect:
Employers have an obligation to maintain a safe workplace.
Employers can continue safety protocols including mask mandates and social distancing if they feel they are necessary to maintain a safe workplace.
Employers do have the option of mandating that employees be vaccinated but must accommodate medical conditions and sincerely held religious beliefs.
Employers can ask employees if they have been vaccinated even if they do not require

What Action Steps Should You Take?
Every business is unique, and you will have to determine what mask policy is best for you based on the physical layout of your facility, employee demographics, level of public facing activity, availability of work from home arrangements, interoffice communication requirements, and workplace culture.
One additional data point that is key to removing the mask mandate in the workplace is whether employees have been vaccinated or not. If you are planning on changing your mask policy, it is our recommendation that you collect information from employees as to their vaccination status.
Knowing which employees and what overall percentage of employees are vaccinated can help you determine the best policy and hold employees accountable. Here is how this could have an impact. If you survey your employees and only 20% are vaccinated, then you might consider maintaining a mask requirement at this time. If however 80% are vaccinated, then you might feel more comfortable removing the mask mandate and opening up gathering areas such as lunchrooms and conference rooms to employees who are fully vaccinated. By requiring employees to provide proof of vaccination or attest to their status in some way, you will be in a better position to ensure adherence to the policies that you set. This will also help you demonstrate that you are exercising good faith effort to maintain a safe workplace.
As a reminder, fully vaccinated is defined as two weeks after having received a second dose in a 2-dose series, such as the Pfizer or Moderna vaccines, or two weeks after a single dose vaccine, such as the Johnson & Johnson vaccine.
There is no one right answer or one infallible path forward. In addition, new information continues to be released, so be ready to clarify or pivot if needed. Please feel free to contact me if my team can help you navigate this very important issue.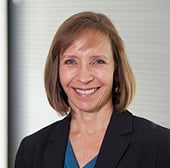 Sandra Teague, SPHR, SHRM-SCP
Connor & Gallagher OneSource (CGO)
info@GoCGO.com
Written May 20, 2021
This blog is not intended to be exhaustive nor should any discussion or opinions be construed as legal advice.