In Illinois, Blue Cross Blue Shield insures more people than any other insurance carrier. I've never met someone here that has not heard of them. The brand recognition is impressive. So, I understand why employers may think that's the only option.
But if you are thinking to yourself, "are there other options?"… I assure you there are. Blue Cross is a great fit for a lot of businesses but there are other options to educate yourself on.
Most brokers refer all options as "BUCA" (Blue Cross Blue Shield, UnitedHealthcare, Cigna, and Aetna). The options don't stop there though. Those are just the "inside of the box" options.
If all you've ever known is BCBS, you (like most employers) likely have increased deductibles and employee contributions to try and control costs. If you are familiar with the U, the C, and the A, you have added shopping or switching carriers to the list when trying to control costs.
When you go "outside of the box", the options go far beyond 4 letters of the alphabet and it's where you can get out of the endless loop of making benefits worse and constantly switching carriers.
My advice is to start asking your group health insurance broker what options there are outside of Blue Cross Blue Shield and BUCA. It's quite possible that none of them are right for you right now. But you won't know until you investigate for yourself.
About the author:
Mike Kroupa, Employee Benefits Advisor at Connor & Gallagher OneSource (CGO)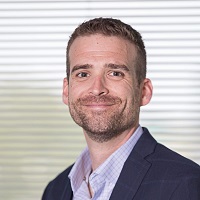 My passion is helping employers understand and manage their employee benefits spend. I found myself frustrated year after year because it felt like the only things employers could do was increase deductibles, increase contributions, and switch carriers.
There was a turning point for me in 2020 as I found Health Rosetta, an ecosystem for scaling the adoption of practical fixes to our healthcare system. As my clients started adopting these fixes, I found myself getting excited about what I was doing for the first time. It clicked when I realized it was because I was applying my passion for remodeling, just for health plans instead of homes.
Since then, I've decided I want to teach employers how to remodel their own health plans. Whether they want to remodel one room at a time or go all in, I'm passionate about being their general contractor and taking them on the journey.