The Chicago Paid Sick Leave Ordinance was updated on August 1, 2021 to include a number of additional Reasons For Leave as well as now defining violations of the ordinance as Wage Theft.
What Does This Mean To You?
If you are an employer with employees working in the City of Chicago (whether located in your facility or not), these new rules apply to you. Employees previously could take leave for their own or their family member's illness or injury as well as for preventative care, diagnosis, or treatment of medical issues amongst other things. What is new and notable is that employees can now take leave for mental or behavioral issues. The rules have also been expanded to include leave for obedience to various public health orders as issued by the mayor, the governor, or the city's health department.
This
update
provides the full detail of the new Reasons for Leave and a description of how violations will be handled.


What Action Steps Should You Take?
If the original Reasons for Leave are specified in detail in your employee handbook, then consider updating the text to include all of the reasons that are now available. You don't want to run into a situation where an employee believes that they cannot take leave for a legitimate reason since they don't see it listed in your policy. As an alternative, add a disclaimer in the appropriate paragraph that says "In addition to the reasons listed, an employee may take leave for any other reason as specified in the ordinance. Please contact Human Resources for further information."
The Chicago Sick Leave Ordinance also requires employers to post a notice that communicates the availability of Paid Sick Leave as well as Minimum Wage. The Notice <Click Here To Download>, which was updated in July 2021, also includes information about how an employee can file a complaint. It should be sent out electronically and/or posted in a common area within your facility.
Please contact me if we can help in any way. Our team of HR Advisors are available to assist with policy updates, compliance guidance, or any other questions that you might have.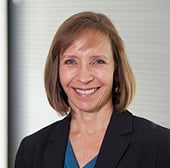 Sandra Teague, SPHR, SHRM-SCP
Connor & Gallagher OneSource (CGO)
This blog is not intended to be exhaustive nor should any discussion or opinions be construed as legal advice.