On Thursday, Sept. 9, 2021, President Joe Biden signed executive orders requiring federal workers and contractors to get vaccinated against COVID-19. Biden also directed the Occupational Safety and Health Administration (OSHA) to draft a new emergency rule requiring all businesses with 100 or more employees to ensure all of their workers are either tested for COVID-19 once a week or fully vaccinated. Companies that fail to comply may be subject to up to $14,000 in fines per employee.
Employers with less than 100 employees are not impacted by this ruling, which almost makes the decision about whether to mandate vaccination even more difficult. It is an ethical, cultural, emotional, and political question with no real good answer that will satisfy everyone, or even most everyone.
What Does This Mean To You?
If you are reading this blog and have 100 or more employees, then I'm sure you want details. Unfortunately, until OSHA releases the new Emergency Temporary Standard (ETS) which is expected in the coming weeks, no details are available regarding how to comply. We will alert you when new developments are available. You can [click here] for more information.
If you are reading this blog and have less than 100 employees, you still have a decision to make. You will need to decide whether the 'Carrot' or the 'Stick' approach is best for your organization. Will you:
Mandate vaccination
Incentivize vaccination
Penalize unvaccinated workers
None of the above
What Action Steps Should You Take?
Weighing options and educating yourself on the pros and cons is the first step. This article [click here] explores this topic for the under 100 groups in a very informative way. I would highly encourage you to read it. While vaccine mandates were very unpopular initially, the tide is clearly turning. However, with many employees (or prospective employees) against it, employers need to consider the impact of a vaccine mandate on their ability to recruit and retain employees:
"In a tight labor market, the inability to find talent could sink a company faster than having workers fall ill due to COVID-19."
Please contact me if we can help in any way. While our team of HR Advisors cannot answer this difficult question for you, we can act as a sounding board and can help ensure that whatever decision you make is well thought out, well communicated, and well executed.
Thank you for reviewing this information and know that we are always here to help!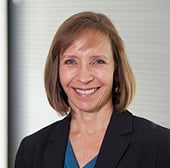 Sandra Teague, SPHR, SHRM-SCP
Connor and Gallagher OneSource (CGO)
info@GoCGO.com
This blog is not intended to be exhaustive nor should any discussion or opinions be construed as legal advice.