On August 1, 2023, the U.S. Citizenship and Immigration Services (USCIS) released a new version of Form I-9. USCIS has indicated that employers may begin using the new I-9 Form 2023 immediately and that use of the expired form (dated 10/19/2019) will be allowed through 10/31/2023. Starting 11/1/2023, employers will need to use the newest version of the form. Employers using prior I-9 Form versions beyond this date will not be compliant with the employment eligibility verification requirements of the Federal government. Use of the revised Spanish version of the I-9 Form is available for use in Puerto Rico only.
This blog summarizes key changes to the newest I-9 Form. We also invite you to attend our upcoming HRCI and SHRM approved webinar titled "What HR Needs to Know About the New Form I-9." In this webinar we'll highlight the most common mistakes we have found conducting I-9 audits and how to fix them.
Key Changes to the I-9 Form 2023
Condensed Sections 1 and 2 into a single, user-friendly page.
Created a separate supplement for the Section 1 Preparer/Translator Certification area (so it can be given to employees on an as-needed basis)
Created a standalone supplement for Section 3 (Reverification and Rehire) - also so it can be given to an employee only when necessary.
Enriched the Lists of Acceptable Documents page by adding acceptable receipts and valuable resources on automatic extensions of employment authorization documentation.
Implemented a convenient checkbox so employers can confirm remote examination of Form I-9 documentation, utilizing the newly authorized virtual procedure. This alternative can only be utilized by E-Verify employers in good standing at their E-Verify participating hiring sites.
Form I-9 Overview
Form I-9 completion is a Federal requirement for every employer that refers for a fee, recruits, or hires someone for employment in the U.S. The I-9 Form consists of two sections for completion. The first section is to be filled out by the employee, while the second section is the employer's responsibility. It's important to ensure that both sections are accurately and promptly completed to maintain compliance.
Additionally, the I-9 Form includes a supplement known as Supplement B (formerly Section 3), which only needs to be completed in cases of rehire, re-verification, or name changes.
Completing the I-9 Form
New employees must complete Sections 1 and 2 of the I-9 Form before starting work if they will be working for less than 3 business days. For those hired for work longer than 3 days, the form must be completed by the end of the third day of employment.
Note if using a third party: employers bear the responsibility for the actions of an outside business or contractor hired to verify an employee's eligibility, as well as for the employee's immigration status.
Maintaining I-9 Forms
Employers must maintain Form I-9 accurately and securely, whether in electronic or paper form. To ensure the integrity of the form, no one should be able to alter it without proper authorization.

While employers are not required to make photocopies of identity and employability documents, they are permitted to do so. However, if an employer chooses to photocopy documents for one potential employee, they must do so for all potential employees. It is important to note that keeping forged or fraudulent copies of documents can be used as evidence that the employer accepted falsified documents. Additionally, storing a large number of documents can be costly and take up valuable space.
Retaining I-9 Forms
Employers must retain completed Form I-9 for a minimum of 3 years from the date of hire for employees that are currently at the company, or one year after the person leaves the organization, whichever is later. The forms can be stored as hard copies in an alphabetical folder specifically designated for Forms I-9, or electronically. If requested by authorized officials from USCIS, DOL, or the Office of Special Counsel for Immigration-Related Unfair Labor Practices, the original forms must be provided within 3 days.

To ensure compliance, employers should establish a reminder system to remember to obtain documentation and complete Form I-9 for new hires. This system should also assist in fulfilling re-verification obligations for employees with expiring work authorization documents. However, U.S. citizenship documents, Permanent Residency Cards (green cards), and certain documents from List B are exempt from this requirement.
To access more information, please visit the official USCIS website at https://www.uscis.gov/i-9-central.
Questions for our team? Contact us at info@GoCGO.com.
About Us
Connor & Gallagher OneSource (CGO for short), is an independent insurance broker since 1997 located in Lisle, Illinois. We have consultants and service teams specializing in each of the areas of business insurance, group health insurance and employee benefits, employer 401k plans, Alternatives to a PEO, LMS for Small Business, HR Outsourcing, HR Consulting, HRIS Technology, Payroll, Financial Planning, and Home & Auto Insurance Bundles.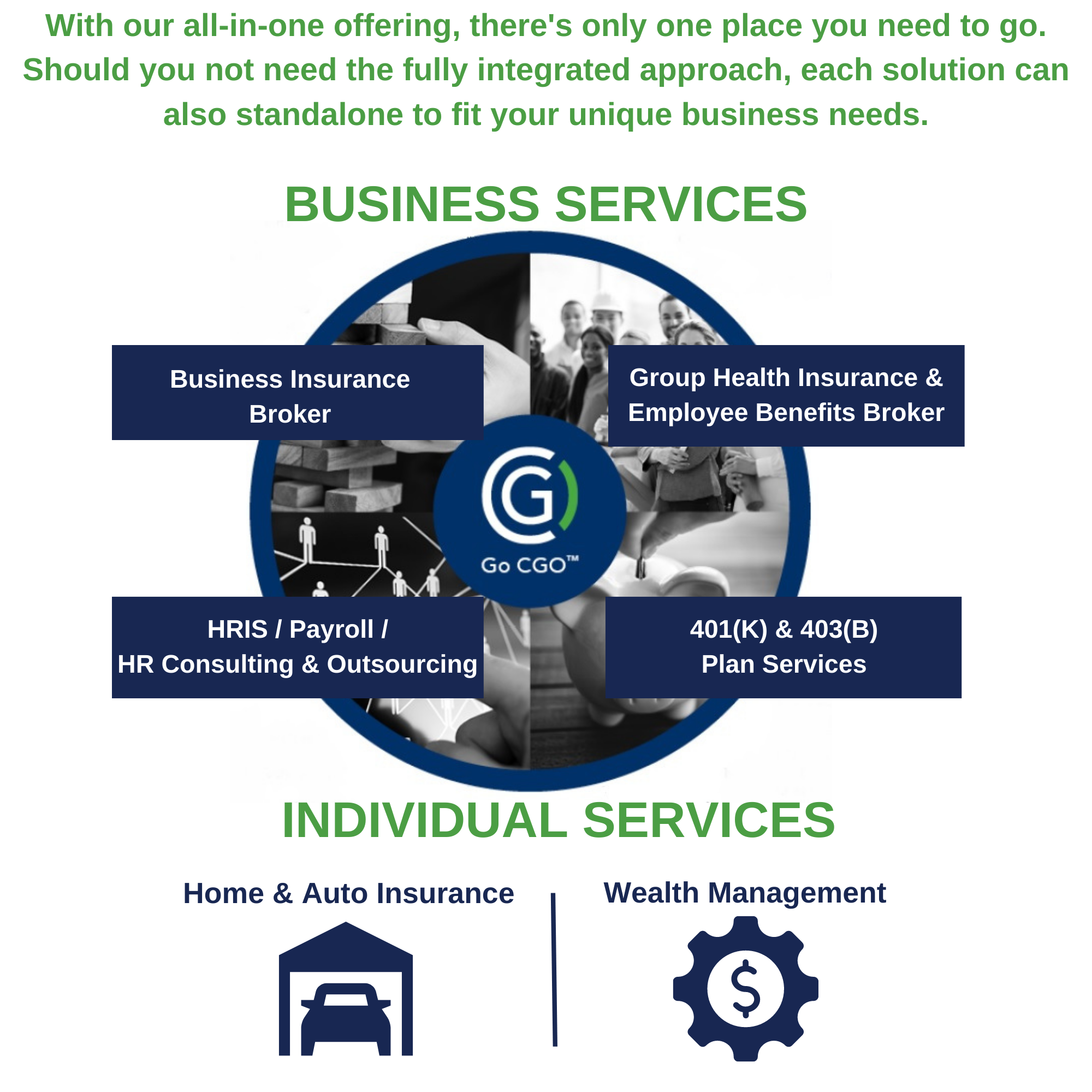 This blog is for educational and/or informational purposes only. It doesn't represent, and shouldn't be construed as a substitute for, professional advice. Please consult your personal legal, financial, or tax counsel to discuss your personal situation