With the recent changes to the I-9 Form, now may be a good time to review forms previously completed for their accuracy.
Federal law mandates that U.S. employers only hire individuals who have the legal right to work in the United States, including U.S. citizens and authorized foreign nationals. To meet these requirements, employers are obligated to verify the identity and employment eligibility of every individual they hire by completing and retaining a Form I-9 (also known as the Employment Eligibility Verification form). A completed I-9 Form is required for each employee hired after 11/6/1986.
Ensuring accurate and timely compliance with Form I-9 requirements is no easy task. The potential consequences for employers who make mistakes can be significant and costly. Non-compliance with these requirements can result in serious penalties, both civil and criminal. Even with the best intentions, achieving compliance with Form I-9 requirements is a complex and challenging process. Internal audits, despite being time-consuming and labor-intensive, provide organizations with a systematic approach to ensure compliance with federal law.

Use this convenient I-9 Audit Checklist as a guide to conduct an internal audit when completing Form I-9. By doing so, you can ensure that your organization remains in full compliance with these important regulations and protects both your business and your employees.
About this I-9 Audit Checklist
This checklist acknowledges that not all steps may be required for every organization's internal audit. Adjustments should be made based on your organization's size and unique factors to meet your specific requirements.
This I-9 audit checklist is designed to be completed by someone trained in Form I-9 requirements, for example, an HR professional. With their expertise, you can confidently navigate the audit process.
This Form I-9 audit checklist is aligned with the most current Form I-9 as of this writing (Form I-9 edition date Aug. 1, 2023).
While it provides an overview of the audit, please note it is not intended as legal advice. We strongly recommend seeking legal counsel to address any specific concerns or issues related to Form I-9 compliance, given its complexity.
Disclaimer: This checklist is merely a guideline. It is neither meant to be exhaustive nor meant to be construed as legal advice. It does not address all potential compliance issues with federal, state or local standards. Consult your legal counsel to address possible compliance requirements.
Questions for our team? Contact us at info@GoCGO.com.
About Us
Connor & Gallagher OneSource (CGO for short), is an independent insurance broker since 1997 located in Lisle, Illinois. We have consultants and service teams specializing in each of the areas of business insurance, group health insurance and employee benefits, employer 401k plans, Alternatives to a PEO, LMS for Small Business, HR Outsourcing, HR Consulting, HRIS Technology, Payroll, Financial Planning, and Home & Auto Insurance Bundles.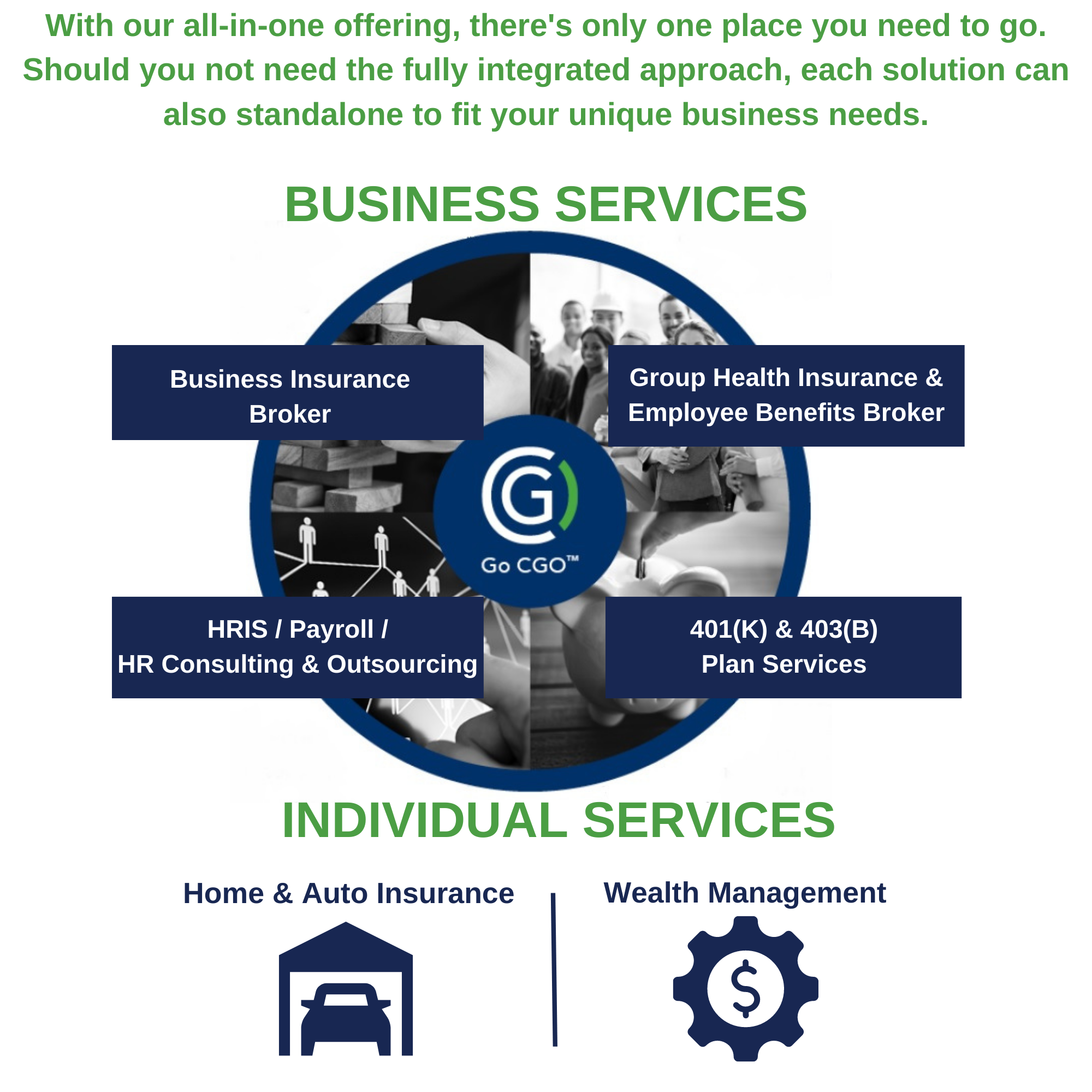 This blog is for educational and/or informational purposes only. It doesn't represent, and shouldn't be construed as a substitute for, professional advice. Please consult your personal legal, financial, or tax counsel to discuss your personal situation